Universal Specimen Containers
Specimen sample containers are designed to collect and store solid or liquid lab specimen samples for in vitro diagnostics in the laboratory, such as including food, medicine, urine, feces and sputum samples.
ABD® is China top specimen containers suppliers for global hospitals and medline specimen container procurement partners.
Features of Disposal Containers
High density polyethylene material, 100% virgin material.
Spill-proof lid, security seal on cap and cup to prevent tampering.
Graduated markings for sample volume control.
We also supply opaque containers ideal for photo sensitive samples
(e.g. urine bile pigment and porphyrin) or when it is required not
to show the content.

Customization available for labels, sticks, sterilization etc.
e.g. outer label for patient sample identification of date,
room number, patient name, doctor, and type of specimen testing
for fertility quality testing upon customer request.
Technical Attributes of Sterile Sample Collection Cups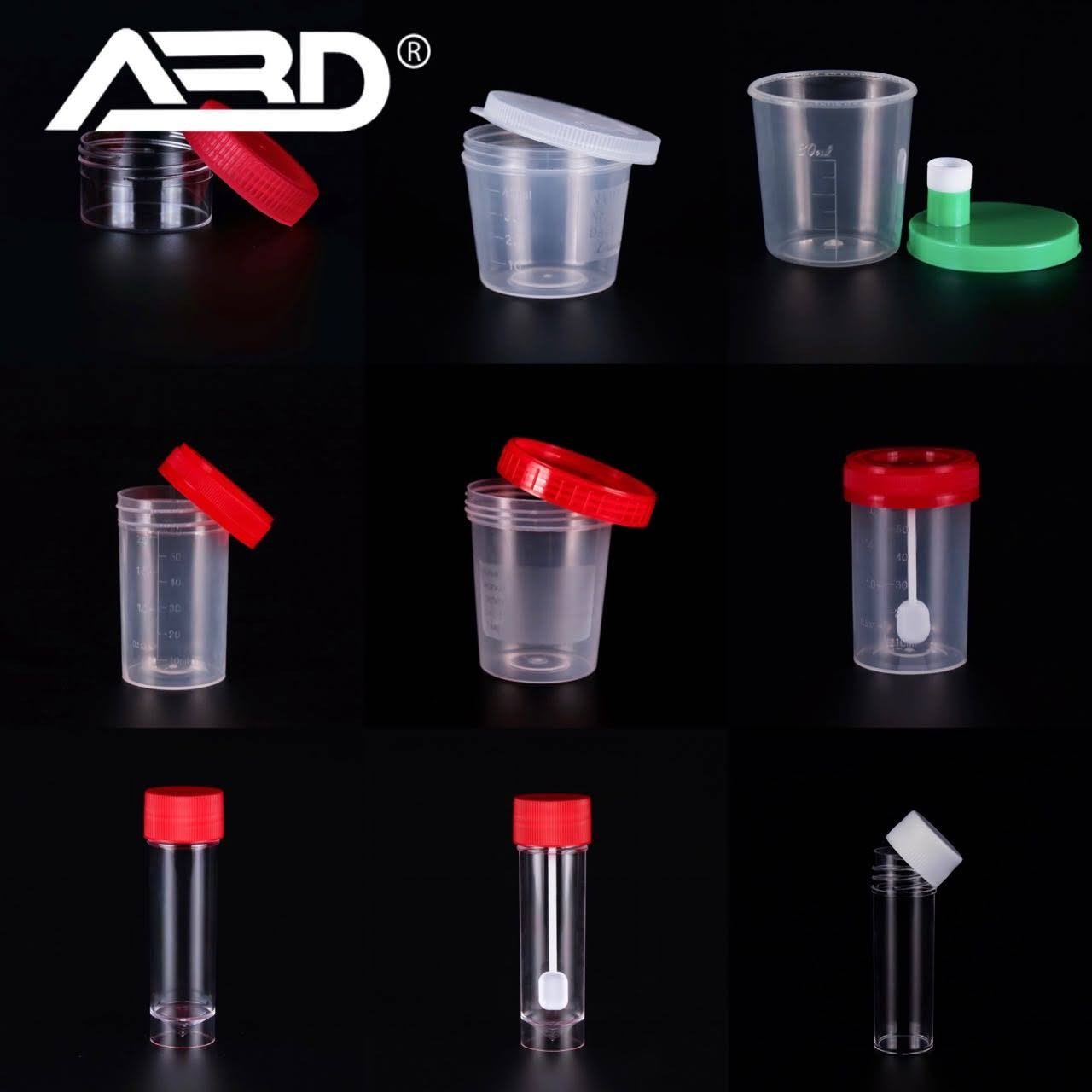 | | |
| --- | --- |
| Volume: | 20ml, 25ml, 30ml, 40ml, 60ml, 120ml. |
| Type: | Urine Cup, Stool Cup, Sputum Cup. |
| Material: | Polypropylene (PP), Virgin Material. |
| Cap: | With Lids, Screw Cap, Snap Cap. |
| Brand: | ABD |
| Sterile: | Optional. |
| Individual Wrapping: | Individual or Bulk Packing. |
| Label: | Customizable. |
| Usage: | Sample storage. |
---
Catalog of Sterile Specimen Containers
60 ml container, urine container 60ml

Specimen Collection Container, 60ml.
For urine sample, stool sample (feces sample) or general use.
Sterile container or plain container upon customer needs.

120 ml container

Specimen Collection Container, 120ml.
For urine specimen sample cups, or stool container sample pots.

40 ml container

Specimen Collection Container, 40ml.

30 ml container, sterile urine collection tubes.

Specimen Collection Container, 30ml.

25 ml container, specimen bottle.

Sputum Sample Bottles, 25ml.

20 ml container, sterile sputum specimen pots.

Sputum Sample Cup 20ml, Sputum container.

Supply Ability & Incoterms
| | |
| --- | --- |
| Productivity: | 20,000 pcs/day |
| Place of Origin: | China |
| Customization: | OEM, ODM |
| Transportation: | Ocean, Air, Land. |
| Port: | Shanghai Port |
| Payment: | T/T, PayPal, Money Gram, West Union |
| Incoterms: | EXW, FCA, CFR, CIF, FOB, DAP. |
Packaging Info
| | |
| --- | --- |
| Selling Unit: | Piece. |
| Packaging: | Bag packed or Individually Wrapped. |
| Min. Order Qty. | 10,000 PCS |
About specimen container prices, contact our sales representative for a quotation today.
For cheap specimen cups deals, please indicate your order quantity for special discounts on large orders.
Product Category
Business & Industrial > Science & Laboratory > Laboratory Supplies > Specimen Containers
---
Manufacturer Overview
Haimen Aibende Experimental Equipment Co., Ltd is a famous China laboratory consumable supplier for global research institutes, biotechnology companies, universities and hospitals.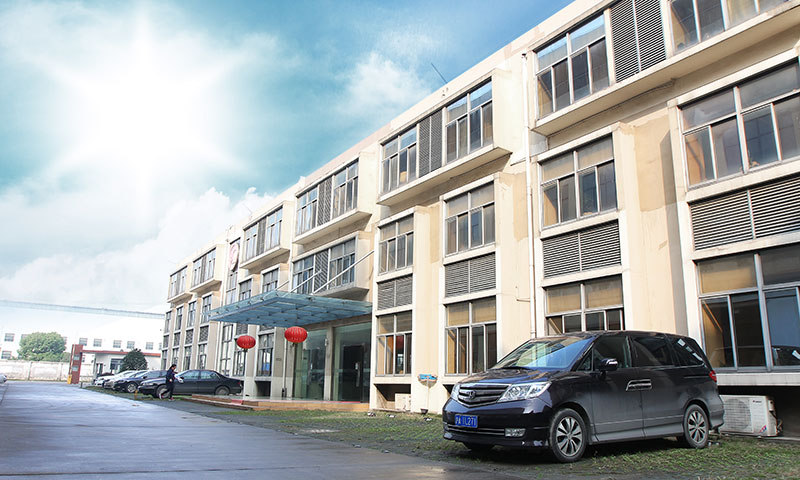 As a professional manufacturer, we have our own factory, heavily invested in product development & technology, advanced manufacturing equipments, and experienced technical staff, so that we are well-prepared for the future growth and market demand.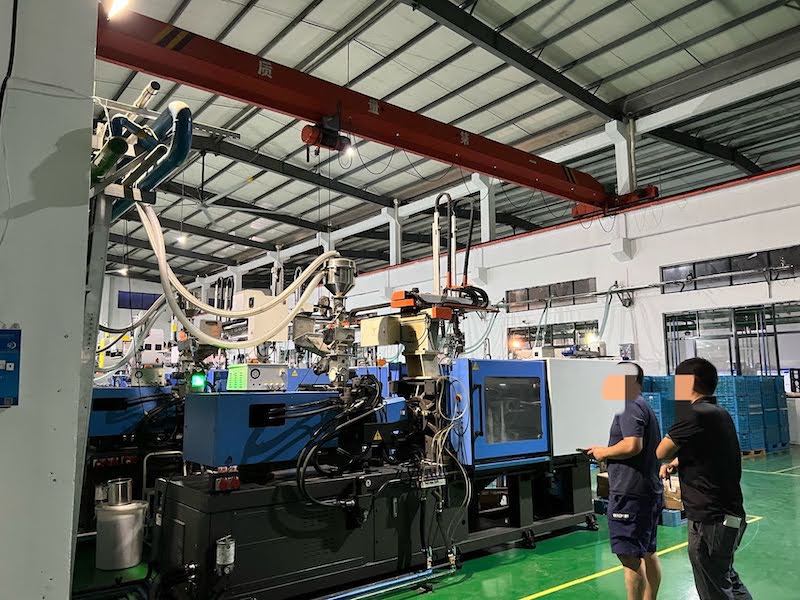 To empower the scientific research and clinical testing of our customers, we develop, manufacture and export featured products including Filter Pipette Tips, PCR Plates, PCR tubes, Deep Well Plates, Centrifuge Tubes, Cryogenic Vials, Tip Comb, Petri Dishes, Specimen Containers and all the laboratory consumable supplies.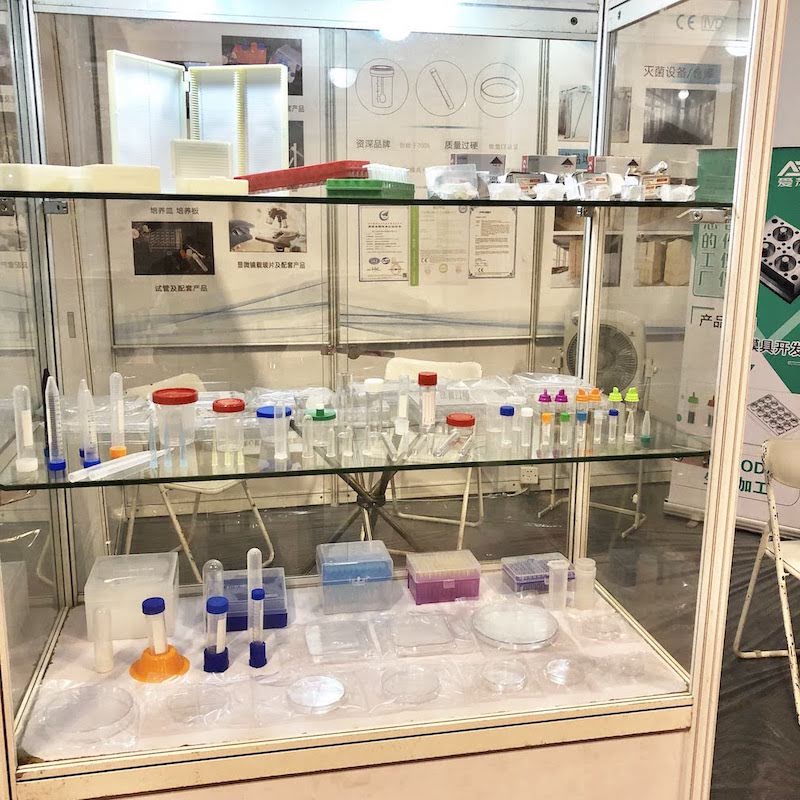 With well-known brand ABD, we offer quality products at decent prices to customers in life science, molecular biology and clinical testing, and have won great reputation and long term relationships.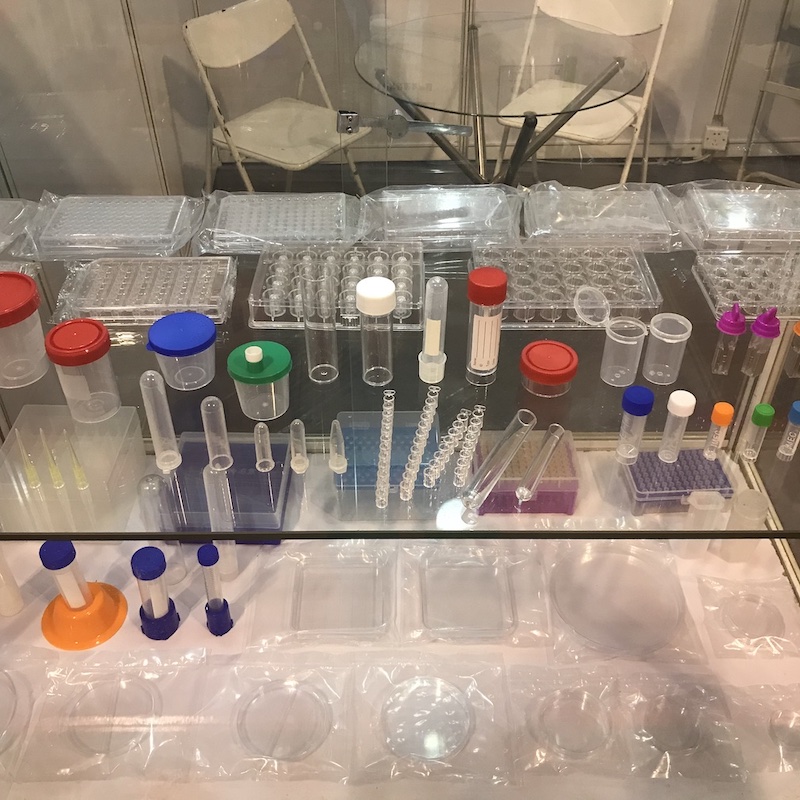 ---
OEM, ODM Support - Your Factory Partner
We offer OEM, ODM customization service to satisfy customer needs.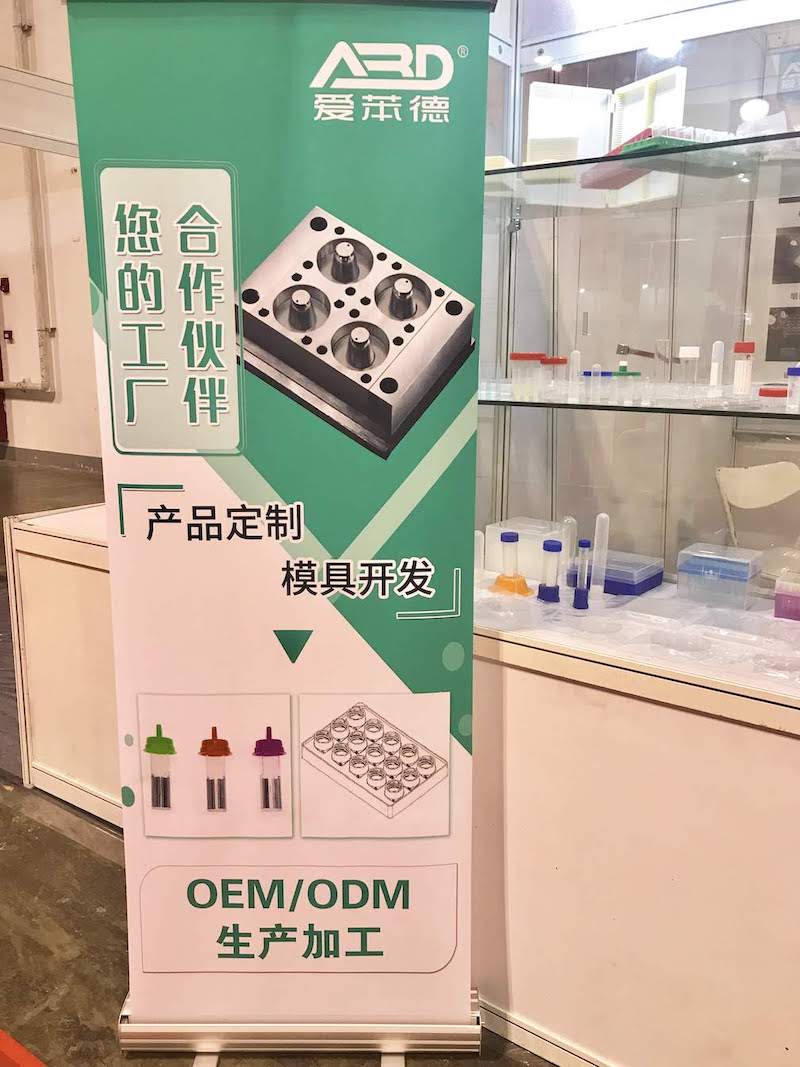 Exhibition - Market Competency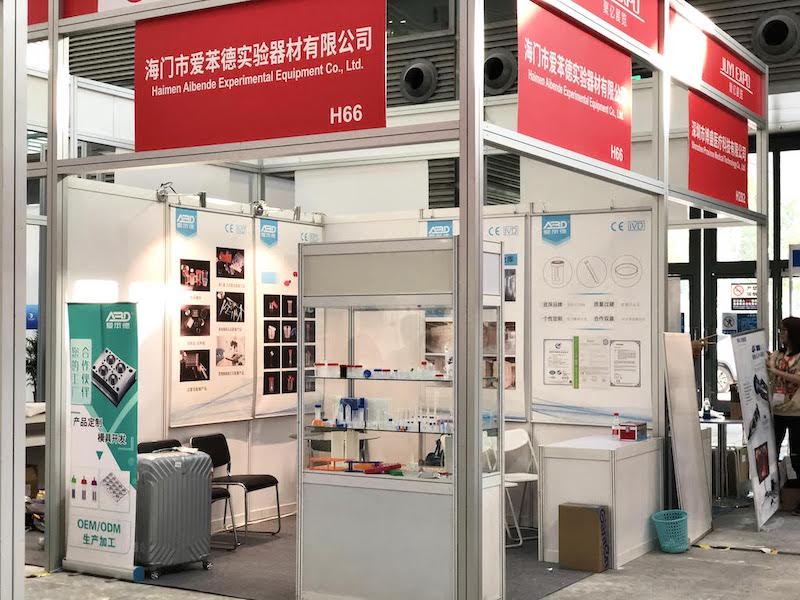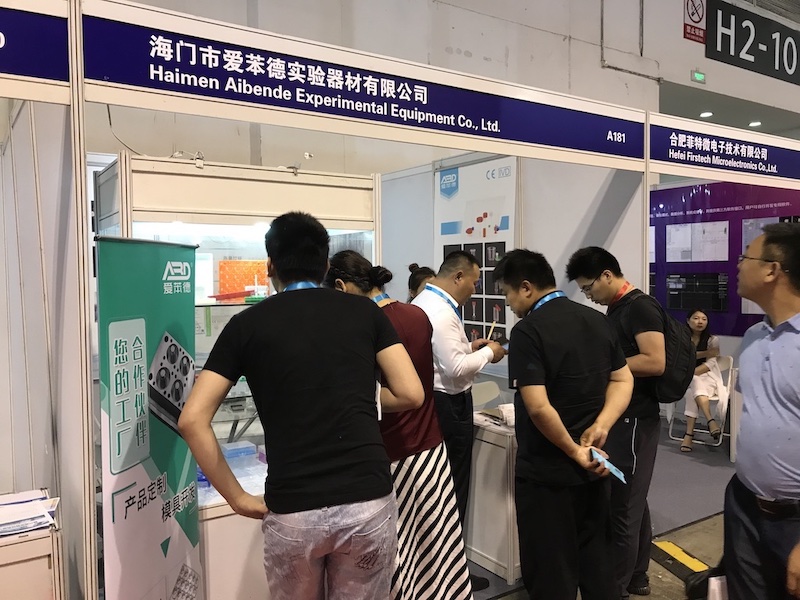 Certificates - Solid Qualifications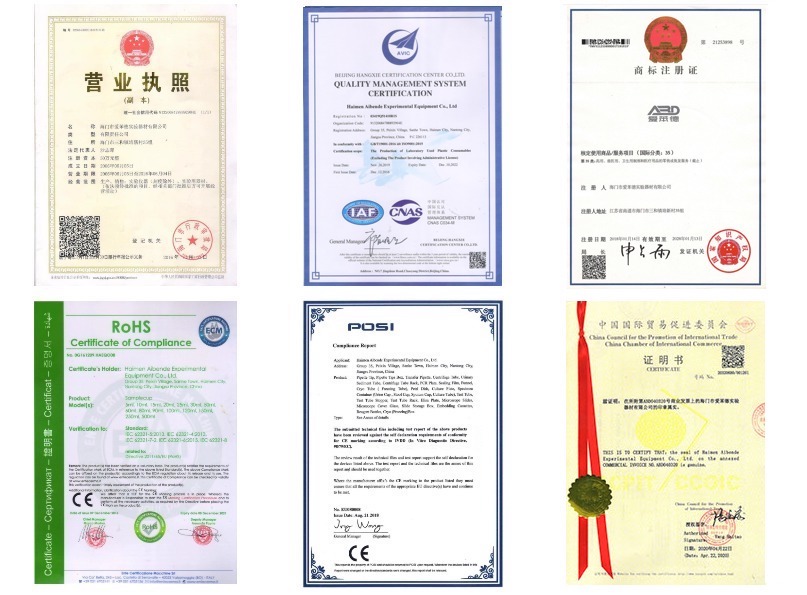 ---
More Success Stories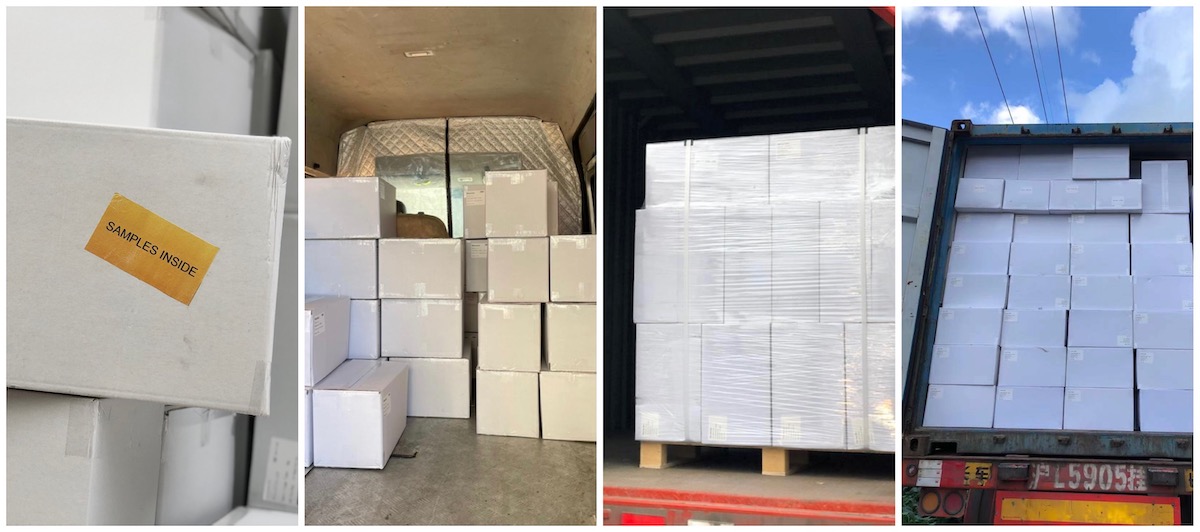 Along our WIN-WIN philosophy in business, we witnessed too many success stories in our business partners:
- A clinical Covid-19 testing institute conducting millions of PCR tests in Europe, connected with us urgently during pandemic so the their lab consumables shortage is well relieved.
- A high-tech research institute of high requirements, came to us with high-precision 3D graphs for customized IVD products so their patented product were delivered into market with quality.
- A trading company attending tenders by Ministry of Health, partnered with us with dozens of required documents and stamps, and we helped them won the tender and met their business goals.
- A scientific equipment distributor, found us to expand their lab consumables business line, started with a free sample box, then cartons, then pallets, and now this distributor import by sea containers!
Thanks for your time to eventually read to this line.
Now, please no hesitate to inquiry us so our business relationship starts today, and together we create more value!